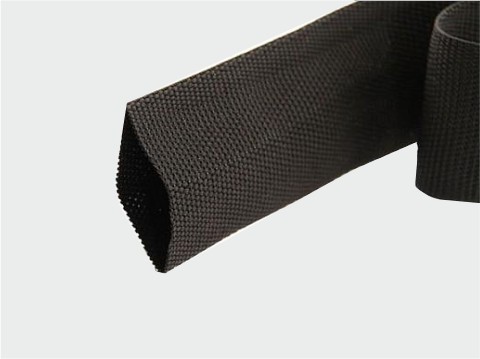 Burshrink Shrinkable Sleeve:
Fabric Cable Heat Shrinkable Tube. It is the perfect choice for combining the braided sleeve with the combining and bundling capabilities of the heat shrink tubing. Woven material provides protection against shear and friction as well as temperature resistance and vibration and noise prevention. This product is the perfect choice for both automotive and industrial applications.
It decreases by 1/2 of its original diameter. A unique blend of polyolefin and polyester yarns, the fabric heat shrinkable tube is the ideal way to create a single shrinkable fabric of its kind. The weaving structure makes this product extremely flexible and resistant to water, heat and moisture. Provides superior wear, friction and cutting protection even at high temperatures. The Shrinkflex fabric pipe is primarily designed to provide mechanical wear protection for components such as rubber hoses, plastic pipes and cable bundles. Also suitable for other applications such as noise and rattle suppression.

Technical Specifications
| | |
| --- | --- |
| Warp material | Polyester |
| Material of traverse: | Irradiated, modified polyolefin |
| Covering | Modified polyolefin |
| Operating temperature range: | (3000 hours): -40 ° C - 125 ° C |
| Operating temperature range: | (1000 hours): -40 ° C - 150 ° C |
| Minimum recovery temperature: | 110°C |
| Recommended recovery temperature: | 150°C - 200°C |
| Maximum storage temperature: | 50°C |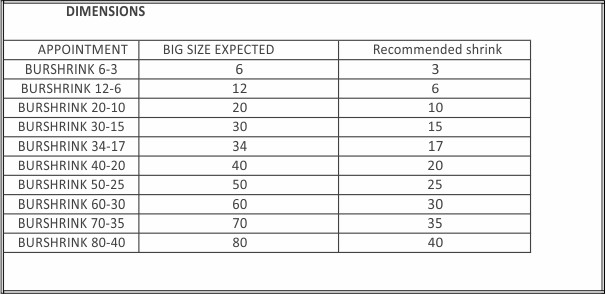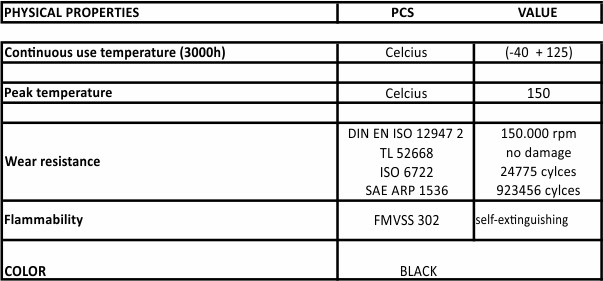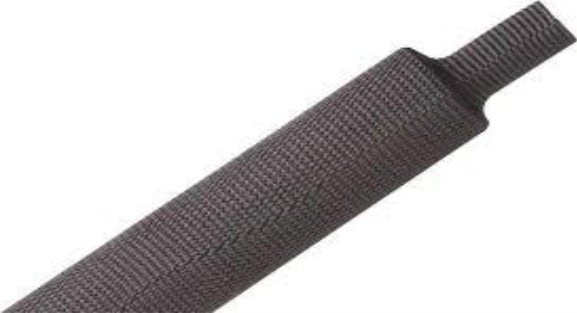 For more information, please contact us.
Other Products: